Graphical Job Entry Program
Simple order entry and graphical plate layout.
Enter once from local or remote computer and recall for subsequent mounting.
Step 1 – Order Information: Enter basic order information at Leader Mounter or any networked computer.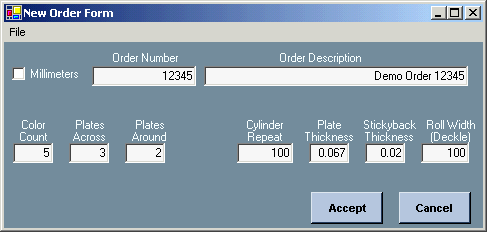 Step 2 – Plate Information: Select colors, set rough plate size and two register locations. Plates are automatically spaced equally across media and around cylinder. Default plate spacing anad location offset can be adjusted, and tracker or other special plates can be added. Plates can be independently added, deleted or resized on any color. Cylinder is shown as if opened flat (1 printed repeat).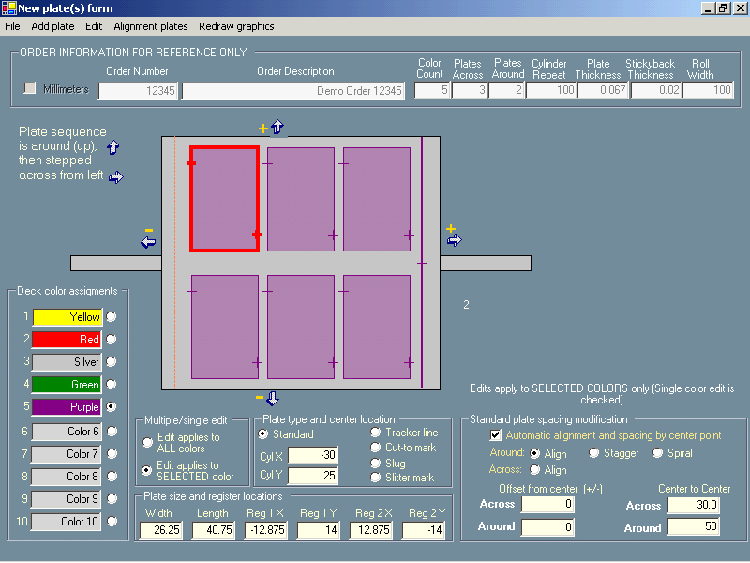 Step 3 – Select Order and Mount: Plate data is automatically added ready for mounting (lower data grid section). Data may be modified directly at the data grid, or returning to the graphic editor screen (shown above).